What is Juvederm Volux?
Juvederm Volux is a popular dermal filler that is used to enhance and define the jawline. It is made of hyaluronic acid, a natural substance found in the body, and is designed to provide a long-lasting, smooth and natural-looking result.
What Are The Benefits of Juvederm Volux?
One of the key benefits of Juvederm Volux for the jawline is that it can add volume and definition to the area, helping to create a more youthful and chiseled appearance. This can be especially beneficial for those who have lost volume in their jawline due to aging or weight loss.

Another advantage of Juvederm Volux is its versatility. It can be used to enhance the jawline in a variety of ways, including adding volume to the jawline, smoothing out any bumps or irregularities, and creating a more defined and structured look.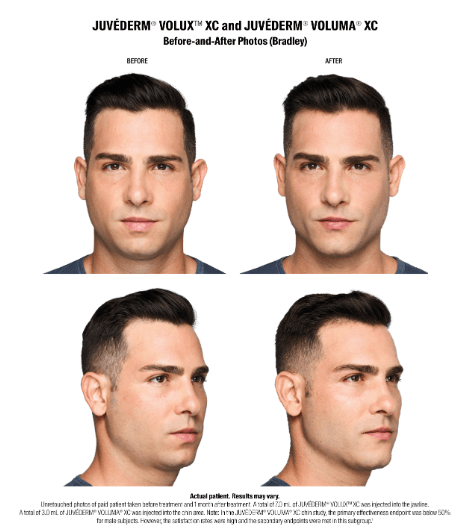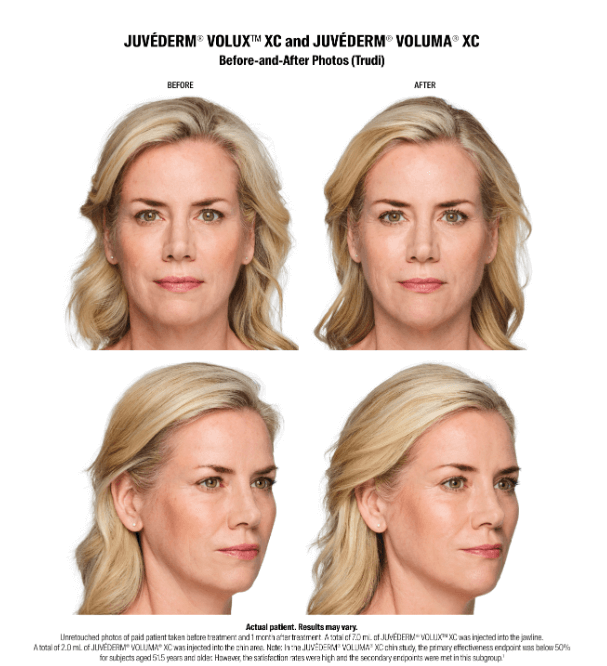 JEM Medspa Indiana Reviews
This is my second time visiting JEM MedSpa and it was yet again an awesome experience! My injector Megan did an AMAZING job, as always!! Megan always finds the best product and price range that fits your budget. I have always wanted a more natural but filling look and she always exceeds my expectations!! Cannot say enough awesome things about Megan she is amazing!
Get In Touch
Juvederm Volux Downtime
In addition, Juvederm Volux is a non-surgical treatment, meaning that there is no downtime required. The procedure is quick and easy, and the results are noticeable right away.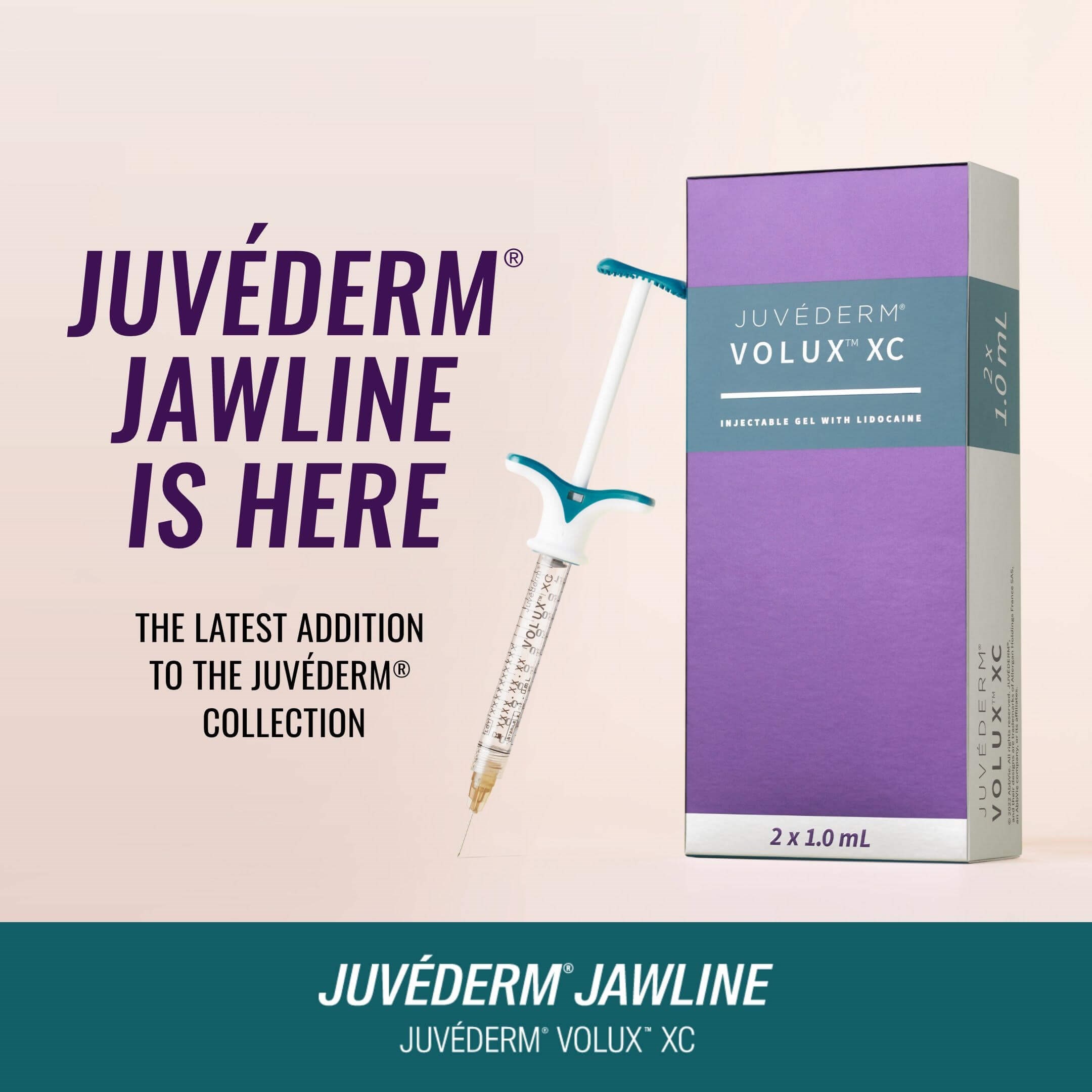 FAQs
Is Juvederm Volux painful?
The procedure is relatively painless and a local anesthetic can be applied to the area to minimize any discomfort.
How long does Juvederm Volux last?
The results of Juvederm Volux can last up to 12 months, depending on the individual and the specific treatment.
Is Juvederm Volux safe?
Juvederm Volux is made of hyaluronic acid, a natural substance found in the body. It is a safe and FDA-approved treatment for enhancing the jawline.
Learn More About JEM Medspa Indiana
About Us